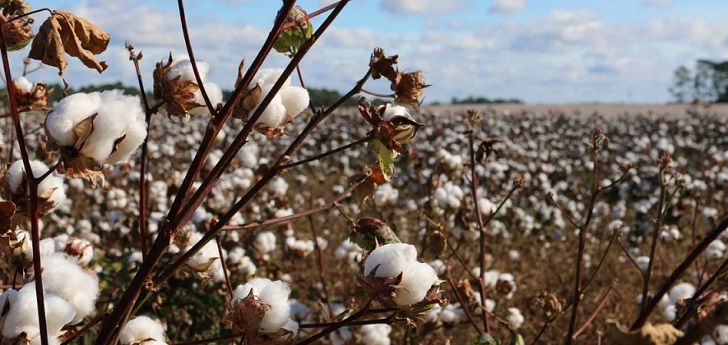 La incertidumbre 'castiga' al algodón: los precios caen un 1%
La incertidumbre castiga a la moda. Los precios del algodón han caído un 1% durante la temporada 2018-2019, hasta 84 centavos por libra, según el informe Cotton: Review of the World Situation, elaborado por la International Cotton Advisory Committee (Icac).
La producción, por su parte, también se ha situado a la baja, con una caída del 3%, hasta 25,7 millones de toneladas. El informe destaca que "después de unos años de relativa calma, los mercados agrícolas mundiales se enfrentan a incertidumbre política y tensiones comerciales".
De hecho, el rendimiento global cayó significativamente en todo el mundo. De cada hectárea se han sacado 790 toneladas de algodón, un 2% menos que un año atrás. El área global de cultivo también ha disminuido durante el periodo, un 1% menos, hasta 32,6 millones de hectáreas.