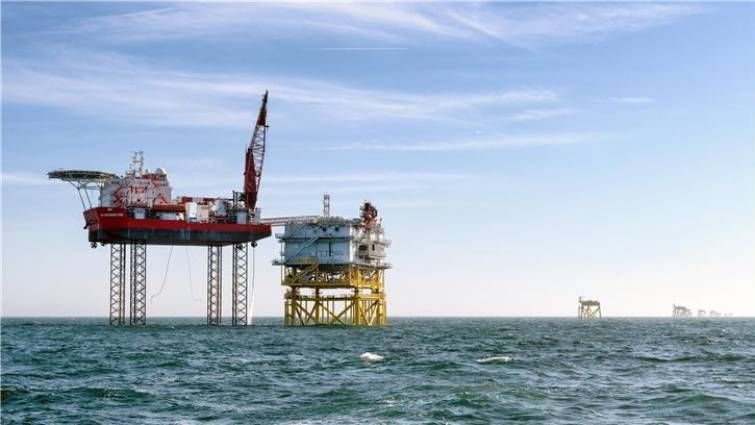 Iberdrola vende 40% del mayor parque eólico marino en Reino Unido
El grupo español Iberdrola SA vendió este lunes una participación del 40% en el que se espera que sea el mayor parque eólico marino del mundo en el Reino Unido a Macquarie Group Ltd. por un valor 1.630 millones de libras (US$1.960 millones).
La compañía informó en un comunicado que la venta de East Anglia One es parte del programa de rotación de activos de Iberdrola de 3.500 millones de euros (US$3.900 millones) anunciado por primera vez en 2018, que también incluye la desinversión de su negocio de gas natural licuado en junio. El acuerdo no tendrá un impacto en los resultados del grupo para el año fiscal 2019.
Iberdrola to sell 40% stake in UK wind project for £4.1 billion https://t.co/3kk6ka6E6w #Companies https://t.co/eQQT8822Zi #589

— POST Online Media (@poandpo) August 12, 2019
El proyecto de 714 megavatios frente a la costa este del Reino Unido, que se espera que comience a operar en 2020, generará suficiente energía para abastecer 600.000 hogares, según Iberdrola. Tiene una valoración implícita de aproximadamente 4.100 millones de libras según la operación con Macquarie, dijo la empresa española. La operación tiene un coste de capital de 2.500 millones de libras.
También es el segundo negocio de parques eólicos para Macquarie en menos de una semana. Macquarie Infrastructure and Real Assets anunció un acuerdo el 7 de agosto para comprar la promotora de energías renovables Ocean Breeze Energy, que posee un proyecto de energía eólica de 400 megavatios en el Mar del Norte, de la italiana Unicredit.
Bloomberg
Post Views: 51