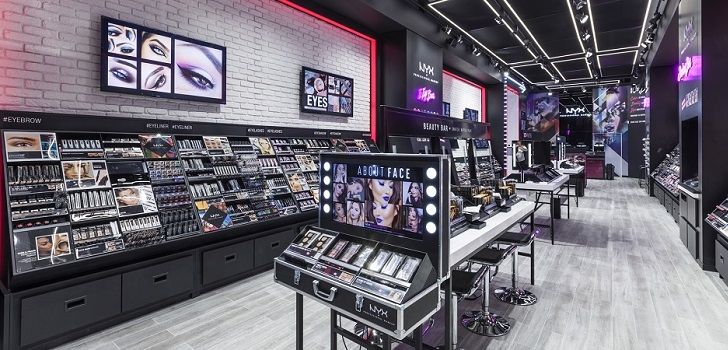 L'Oréal renueva la cúpula de Nyx y nombra nuevo director general
L'Oréal reorganiza la cúpula de Nyx. El grupo galo de cosmética ha nombrado a Yann Joffredo, hasta ahora director general de la marca Baxter of California, como nuevo presidente global de la cadena. El ejecutivo sustituye en el cargo a Nathalie Kristo, que ha abandonado la empresa para fichar por la estadounidense Huda Beauty como presidenta en Estados Unidos, según WWD.
Joffredo ha trabajado en L'Oréal durante los últimos trece años. El directivo se incorporó al grupo en 2005 para sumarse al equipo de Vichy y, tres años después, fue promocionado para pilotar el segmento masculino de cuidado de la piel.
Posteriormente, Joffredo ha ocupado otros puestos de responsabilidad, entre ellos la dirección global de márketing en Maybelline y la vicepresidencia de la división de cosmética de L'Oréal. Desde diciembre de 2016, el ejecutivo ocupaba la dirección general de Baxter of California, especializada en cosmética para el hombre y propiedad de L'Oréal desde diciembre de 2012.
Yann Joffredo, nuevo presidente global de Nyx, trabaja desde 2005 en L'Oréal
Nyx forma parte de la cartera de L'Oréal desde 2014, cuando fue comprada por un importe estimado de 500 millones de dólares. Desde julio de 2017, la cadena está pilotada por Michel Fahmy, anteriormente director general de la división de maquillaje profesional de Nix en Estados Unidos.
L'Oréal finalizó el ejercicio 2017 con unas ventas de más de 26.000 millones de euros, un 0,7% más que en el año anterior. Por otro lado, el beneficio neto de la empresa fue de 3.581,4 millones de euros, un 15% más. La división de consumo de L'Oréal, que engloba el negocio de su cadena Nyx, elevó sus ventas un 1% el año pasado, hasta 12.118,7 millones de euros.