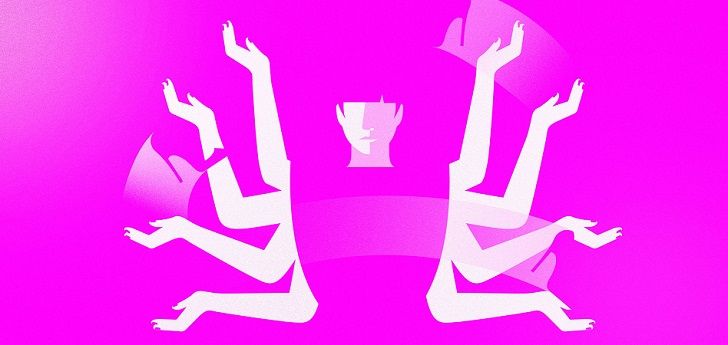 Reusar, compartir y alquilar: la nueva amenaza de los gigantes de la moda
La amenaza de Inditex no es sólo Amazon. Ahora, la nueva gran amenaza es la segunda mano. La ropa usada ha dejado de ser la fea del baile: sólo en Estados Unidos, el tamaño de su mercado será mayor que el convencional en cinco años. Del mismo modo que Inditex resituó la moda pronta en la primera línea del sector, hoy en día es el negocio de la segunda mano el que está reposicionándose en el tablero y forzando al resto de actores a mover ficha al respecto. Los gigantes del sector empiezan a tomar posiciones para no perderse un pastel que otros están cocinando con los recursos que ellos mismo producen.
En Estados Unidos, el mercado de la ropa de segunda mano generó en 2018 ingresos por 24.000 millones de dólares y se espera que en 2023 el volumen alcance 51.000 millones de dólares. El fenómeno es de tal calado que aúpa a otros modelos ya existentes como el alquiler y se sofistica creando otros nuevos, como la suscripción.
La cifra actual que mueve la ropa de segunda mano en el mercado estadounidense se sitúa aún por debajo de la del negocio convencional, que copa en el país alrededor de 35.000 millones de dólares anuales. Pero el ritmo de crecimiento de uno y otro es el elemento que marca la diferencia: el primero avanza a un 16% de media anual, mientras que el segundo lo hace a un débil 3%. En 2023, si las previsiones se cumplen, el tamaño del mercado de la ropa de segunda mano en Estados Unidos será mayor que el convencional, según datos de ThreadUp, uno de los gigantes de este subsector junto con la empresa de estudios de mercado GlobalData.
Se calcula que, en 2018, un total 56 millones de mujeres compraron artículos de segunda mano, lo que equivale al 64% de la población femenina mayor de 18 años. Un año atrás, fueron 44 millones. Por edades, el 33% son millennials (de entre 25 y 37 años), pero el 31% son boomers (de más de 56 años). La generación Z (de 18 a 24 años) representa el 16% del total de consumidores, pero los X (de entre 38 y 55 años) son el 20%.
Según ThreadUp y GlobalData, la mitad del armario de 2008 estaba compuesto por prendas compradas en grandes almacenes y marcas de gama media. En él, Amazon no tenía lugar y la segunda mano copaba un 3%. En 2018, la gama media y los grandes almacenes habían perdido protagonismo ante el avance del fast fashion, los descuentos y las marcas que venden directamente al consumidor. En diez años también avanzaron, aunque en menor medida, Amazon y la segunda mano. Sin embargo, en el armario de 2023 la segunda mano tendrá un peso del 13%, Amazon del 4% y la suscripción, del 3%. Las gamas medias y los grandes almacenes habrán reducido su protagonismo a la mitad.
Quién es quién en el negocio de la segunda mano
y la suscripción: todos los actores
Reutilizar ropa usada y desechada se remonta a los orígenes de la civilización. Este ha sido un negocio que ha corrido en paralelo al convencional, como un subsector residual y a la sombra, mal visto y rechazado socialmente, vinculándose siempre a la caridad y a la pobreza. Hasta ahora, nunca ha habido datos que reflejaran el tamaño de este subsector, que había canalizado su negocio a través de instituciones vinculadas a la caridad, ONGs, mercadillos y, en el segmento del lujo, tiendas vintage de reventa de piezas de marcas.
A pesar del descrédito, la segunda mano también había dado lugar a negocios como Hackett, que empezó comercializando trajes de Saville Row de segunda mano, o más recientemente, Nasty Gal, cuya fundadora, Sophia Amoruso, explica en el libro (y después serie de Netflix) Girlboss cómo arrancó el negocio revendiendo prendas que encontraba en la Red. También Reformation dio sus primeros pasos en el negocio del resale, en su caso con acento en la sostenibilidad.
Internet ha sido el detonador que ha dado magnitud global a este subsector de escaso recorrido en el offline. De eBay a Rent the Runway, la Red ha ido moldeando y sofisticando todo el universo de la segunda mano. El alquiler de prendas, por ejemplo, es uno de los negocios con mayores perspectivas de crecimiento. Se estima que crezca a un ritmo medio anual del 10,8% hasta 2023, cuando alcance 1.960 millones de dólares, según Reuters.
En 2023, el tamaño del mercado de la ropa de segunda mano en Estados Unidos será mayor que el convencional
El sistema de la moda, en tela de juicio
"La gran piscina es la segunda mano, en la que caben un montón de modelos de negocio", explica el consultor Luis Lara, socio director de Retalent. "Y la segunda mano implica un cambio de mentalidad, en el que se pasa de comprar a alquilar, o a comprar ropa reciclada", señala Lara. Según el experto, el cambio de ciclo en la moda, y en el consumo en general, es imparable. Por primera vez, se pone en tela de juicio el actual sistema productivo y de consumo, e incluso una economía basada en el crecimiento constante.
Lara sostiene que este fenómeno se apoya en varias palancas, como la sostenibilidad o la caridad, pero también tiene que ver con la Kondo mania (el nuevo orden en las casas que dicta la divulgadora japonesa Marie Kondo) o la entrada en el mercado de consumo de nuevas generaciones con una mayor predisposición a "cazar" en Internet y realizar su propia selección. "Internet permite a los nuevos consumidores millennials o Z buscar y rastrear por todo el mundo", señala. La segunda mano que antes empezaba y acababa en el Rastro de Madrid hoy es global y es posible comprar desde cualquier rincón de España unos Levi's de segunda mano en Tokio.
Eduardo Irastorza, profesor de márketing en EAE Business School, lo corrobora. "Hay un cambio de mentalidad en las nuevas generaciones, que anteponen la necesidad de experiencia a tener, que buscan movilidad, no un coche, o un espacio para vivir antes que una casa", apunta Irastorza. Según el profesor, la clave de esta transformación son los ingresos: "alquilar, reusar y compartir son poderosas herramientas para seguir las tendencias que dicta la moda, y para vaciar y volver a llenar el armario a un coste reducido". "Son consumidores que prefieren tener cincuenta sellos en el pasaporte antes que un Mercedes en el garaje", subraya.
"Alquilar, reusar y compartir son poderosas herramientas para seguir las tendencias que dicta la moda, y para vaciar y volver a llenar el armario a un coste reducido", dice Eduardo Irastorza (EAE)
Irastorza equipara este fenómeno al de las marcas blancas de finales de la década de los noventa. Según el experto, del mismo modo que hubo un día en el que se dejó de esconder que se compraba marca blanca, llegará también el día en el que el sharing sea una opción tan válida como la compra. El profesor de márketing considera también que modelos como el alquiler o la suscripción tienen largo recorrido porque son los "nuevos facilitadores" y se levantan sobre el análisis de datos.
En esta misma línea, la empresa de predicción de tendencias WGSN señala el alquiler de moda como uno de los nichos de mayor crecimiento en los próximos años. "El cambio hacia el alquiler de moda indica no sólo una inversión del consumo hacia la economía colaborativa, que también se da en la hostelería, el inmobiliario, el ocio o la automoción, sino que también tiene que ver un creciente deseo de vivir, comprar y consumir de manera más sostenible", sostiene el informe The rental economy: key retail strategies. Los autores del estudio subrayan que pagar menos por tomar prestadas las cosas de otros implica ser "compradores conscientes del precio", que quieren inyectar tendencias y novedades a sus armarios sin ejecutar inversiones largoplacistas.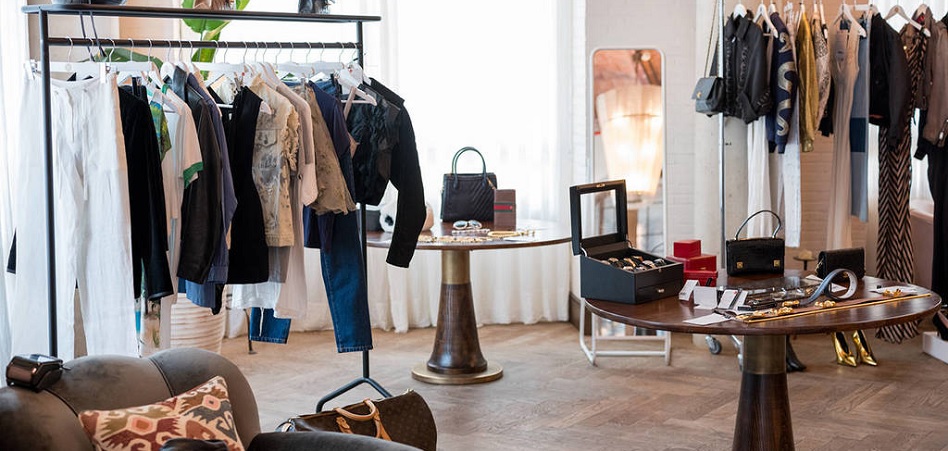 ¿Quién será el Airbnb en moda?
¿Dónde estará el crecimiento? Este es el gran reto que presenta un boom de la segunda mano, un escenario en el que la producción quede relegada a un segundo plano. "La riqueza se crea de otra manera", asevera Luis Lara. "Las grandes compañías alemanas de coches están realmente preocupadas porque los jóvenes no tienen ningún interés en comprarse uno y todas ellas han terminado por entrar en el capital de las nuevas empresas de carsharing", explica el consultor.
En esta misma línea, Eduardo Irastorza afirma que en muchas industrias la batalla hace tiempo que ya no está en ofrecer productos sino tener el front line con el cliente: lo tiene Airbnb en el alojamiento turístico; Tripadvisor en hostelería y restauración, o Netflix en ocio. Hace diez años, ninguna de estas empresas, puntales de la nueva economía, existía. ¿Quién será su equivalente en la moda?
En Estados Unidos, marcas y retailers convencionales han empezado a abrir las puertas a la segunda mano, el alquiler o incluso la suscripción, ya sea con sus propios canales de resale o colaborando con los principales marketplaces especializados. De hecho, han empezado a darle la vuelta a lo que a priori es una amenaza, porque se apoya en su marca y su producto para crecer, para verlo como una nueva oportunidad para abordar nuevos clientes e incluso fidelizar a los actuales.
Llevar Netflix a la moda,
¿cómo funciona la suscripción?
Mucho ha llovido desde los tiempos de eBay. Threadup, por ejemplo, ha puesto en marcha este año Resale as a Service (RaaS) para trabajar mano a mano con grupos de distribución como Macy's o JCPenney para poner en marcha corners pop up en sus instalaciones. La compañía selló también a principios de 2019 un acuerdo con Reformation para revender 75.000 prendas que tenían como destino el vertedero.
Vestiaire Collective, especializado en la venta de artículos de lujo de segunda mano, ha sellado acuerdos similares con los grandes almaceness británicos Selfridges y con la cadena de establecimientos multimarca Joyce, de Hong Kong. RealReal, su competidor directo, hace llamamientos a los gigantes del sector para crear alianzas ante la falta de stock en algunas de las firmas súper ventas, como Gucci o Louis Vuitton. Desde una perspectiva eco, Stella McCartney ofrece cien dólares de descuento a quienes hayan adquirido alguna de sus prendas a través de este marketplace.
En sentido contrario, el pure player Farfetch lanzó la plataforma Farfetch Second Life, en la que permitía a propietarios de bolsos de gama alta venderlos a cambio de crédito para el propio ecommerce de Farfetch. H&M insistió el pasado abril en este ámbito a través del ecommerce de &Other Stories después de haberlo intentado hace unos años y haber abandonado el proyecto. Los grandes almacenes Neiman Marcus, por su parte, entraron el pasado abril en el capital de Fashionphile, una empresa especializada en el comercio de complementos y accesorios de segunda mano, y el pasado agosto Hudson's Bay vendió Lord&Taylor a la empresa de alquiler de moda Le Tote.
La fórmula del alquiler o de la suscripción también empieza a resultar atractiva para retailers convencionales. Urban Outfitters, Nike o Gap han empezado a tantear este negocio en el último verano. Urban Outfitters lanzó el servicio mensual de alquiler de ropa Nuuly; Nike creó el servicio Adventure Club para calzado deportivo para niños de entre dos y diez años, mientras que Gap ha empezado a tantear este terreno con Banana Republic, a través de la nueva herramienta Style Passport.