Con Be a King, Budweiser anuncia el patrocinio global de La Premier League y LaLiga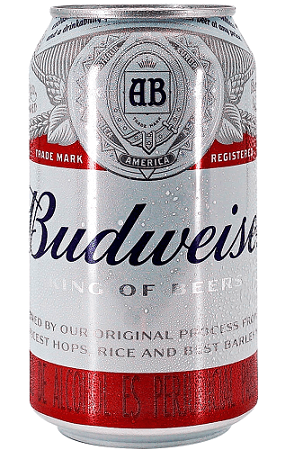 Budweiser, la marca global de Anheuser-Busch InBev, AB InBev, es el nuevo patrocinador global de dos de las principales ligas internacionales de fútbol: la Premier League (Liga Inglesa) y LaLiga (Liga Española).
Estos nuevos patrocinios se activarán en más de 20 países, incluidos Colombia, Reino Unido, China, Sudáfrica, India, Chile y Nigeria.
Publicidad
Be a King
Como parte de este patrocinio, con vigencia de tres años, Budweiser lanzará su campaña global Be a King, que busca inspirar a los fanáticos en el mundo a acercarse a "los reyes del juego".
Las activaciones incluirán empaques de edición limitada que muestran los emblemáticos trofeos de las ligas, fiestas exclusivas para ver los principales partidos, contenidos para televisión, vía pública y digital.
"Estamos entusiasmados de iniciar estas asociaciones a largo plazo con la Premier League y LaLiga, dos competiciones de fútbol de clase mundial. Estas asociaciones nos permitirán conectarnos más con los consumidores clave y los fanáticos del fútbol en todo el mundo ", expresa Pedro Earp, director de marketing de AB InBev.
En Colombia
Como parte de esta alianza, el público colombiano tendrá ediciones limitadas de la cerveza. Fiestas para ver los principales partidos. Promociones para ir a partidos de la Liga en España. Además, contenido exclusivo para social media, video y trade.
"Budweiser busca inspirar a billones de jóvenes urbanos a destacarse e ir por sus objetivos, mostrándoles la grandeza de los mejores jugadores de fútbol dentro y fuera del campo", dice Sebastián Palacio, Budweiser Manager MAZ.
El presidente ejecutivo interino de la Premier League, Richard Masters, dijo: "estamos encantados de anunciar a Budweiser como un nuevo socio de la Premier League. Budweiser tiene un historial de innovadores patrocinios de fútbol, incluida la asociación con la Copa Mundial de la FIFA durante muchos años. Esperamos trabajar juntos para dar vida a nuestra nueva asociación y capturar la imaginación de nuestros fanáticos en todo el mundo".
Sobre este tema, hablamos con Santiago Mendoza, Budweiser & Stella Artois Brand Lead en Anheuser-Busch InBev:
Budweiser es patrocinador oficial de la LaLiga Española y la Premier League. Santiago Mendoza, brand lead de Budweiser & Stella Artois, nos cuenta detalles del patrocinio y el alcance que esperan tener🤙🏼⚽️🍻.

Posted by Revista P&M on Thursday, August 1, 2019
Comentarios