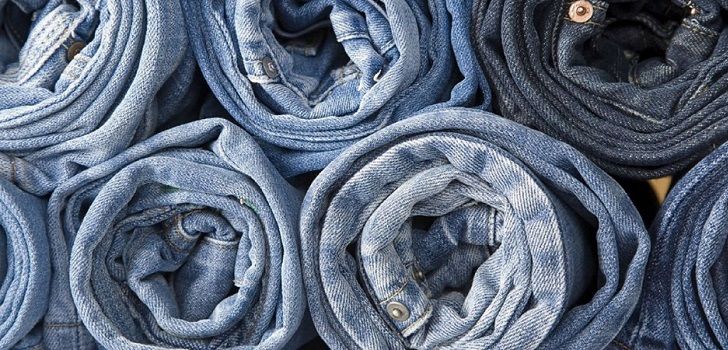 De Levi's a Diesel, los titanes del 'jean' cogen carrerilla tras el bache del 'athleisure'
La crisis económica, el cambio de sistema en la moda y el boom del athleisure frenaron en seco la expansión del mercado denim, que había detonado en los sesenta con los primeros movimientos contraculturales juveniles y que fue extendiendo su onda expansiva durante las siguientes cinco décadas. Durante este tiempo, el auge de este tejido en la moda ha dado pie a marcas de magnitud global como Levi's, Wrangler, Lee, Guess o Diesel.
Sobre ellas, se han ido forjando grandes grupos empresariales internacionales con cifras de negocio por encima de los mil millones de dólares, como Levi Strauss, PVH, VF Corporation u OTB, entre otros. Ahora, tras unos años de parón en la expansión del negocio, todos ellos vuelven a la carga. La irrupción del fast fashion en el negocio del denim y la aparición de nuevas generaciones de consumidores con una nueva cultura de consumo obligan a los titanes del sector a repensar su modelo, su producto y su materia prima para defender su liderazgo en este sector.
Lee el reportaje completo en el Modaes.es Dossier
Denim, la materia prima que define al producto
El denim es de Estados Unidos. De Levi Strauss a Wrangler, de Lee a Calvin Klein, los mayores actores de este mercado tienen sus orígenes en este país. Cuna del workwear, del urbanwear y del streetwear, la cultura estadounidense ha dado pie a la explosión de este tejido resistente, cómodo y fácil de lavar exportándola a todo el mundo no sólo como el estandarte del American way of life, sino del conjunto del Western way of life.
Las compañías internacionales de denim han dado pie al nacimiento de grandes corporaciones como PVH, VF Corporation u OTB
Su pionero, Levi Strauss continúa encabezando un ránking de titanes que desde hace una década tratan de dar con una nueva fórmula con la que continuar expandiendo el negocio. Después de un periodo de ventas estancadas, los gigantes de este sector están inmersos en retomar el contacto con el consumidor y volver a ganar protagonismo en sus armarios para seguir extendiendo los límites de su mercado.
En los últimos años, el avance global del fast fashion (con precios más competitivos y productos más básicos) les ha ganado terreno. Tampoco les ha sido favorable un giro de las tendencias de moda hacia el athleisure, que ha dejado estancada durante años la evolución del vaquero en un único modelo, el pitillo.
Los resultados de las empresas en los últimos años muestran con claridad este escenario. Así, entre 2013 y 2017, Levi Strauss ha crecido sólo un 5%. La división de denim de VF Corporation, compuesta por Wrangler y Lee, ha disminuido sus ventas un 5,5% entre 2013 y 2017.
De hecho, en agosto de 2018, la compañía (uno de los mayores grupos de distribución de moda del mundo por cifra de negocio) decidió segregar esta área de negocio creando un spin off independiente específica para el negocio del denim. El objetivo ahora de VF pasa ahora por focalizarse en marcas como Vans, The North Face o Timberland, entre otras.
PVH, por su parte, dueño de Tommy Hilfiger y Calvin Klein, ha avanzado en el último quinquenio sólo un 2,7%. En estos cinco últimos ejercicios, Abercrombie&Fitch, por su parte, ha encogido su tamaño un 15%, llegado a colgar en 2017 el cartel de se vende, que más tarde tuvo que descolgar ante la falta de interés por parte del mercado. Guess, por su parte, también ha contraído sus ingresos en este periodo, en el que ha marcado un descenso del 8%.
En Europa, la evolución ha sido similar. OTB, propietario de Diesel, tampoco ha tenido mejor suerte en este último quinquenio. La empresa de Renzo Rosso ha disminuido un 3% sus ventas en estos últimos cinco años. La también italiana Fashion Box, dueña de Replay, ha avanzado en cinco años apenas un 5%.
Por otro lado, en este periodo casi sale de escena la cadena estadounidense de moda urbana Aéropostale, que llegó a encarar la fase de liquidación. El hólding también estadounidense Authentic Brands Group la rescató in extremis de los juzgados. La cadena de moda urbana cerró 2013 con una cifra de negocio de 2.090 millones de dólares y en 2016 entró en concurso de acreedores. Authentic Brands Group lideró un pool de inversores que tomaron el control de la empresa por 250 millones de dólares.
En Europa, la evolución de las empresas de denim ha sido similar a la de Estados Unidos
Este quinquenio también se ha cobrado otras víctimas como American Apparel, que rescató de los juzgados la canadiense Gildan Activewear; True Religion, que a finales de 2017 fue rescatada de un proceso concursal, y 7 For All Mankind, que en 2016 VF Corporation vendió al grupo industrial israelí Delta Galil en un paquete junto a Splendid y Ella Moss. American Apparel, que intentó recomprar en dos ocasiones su fundador y ex consejero delegado Dov Charney sin éxito, cayó en picado hasta llegar a los juzgados poniendo fin a toda una era en la moda.
En el caso de True Religion, que en su día llegó a operar con 128 tiendas sólo en Estados Unidos y once en el resto del mundo, además de distribuir en las principales cadenas de grandes almacenes del mercado estadounidense, terminó solicitando concurso ahogada por su deuda. La empresa sigue en manos del fondo Tower Brook Capital Partners.
En el extremo opuesto se sitúan otras compañías como American Eagle Outfitters o la británica Superdry, que han avanzado a doble dígito. Para la primera de ellas, estos últimos cinco años han sido un periodo de bonanza. La facturación de la cadena estadounidense de moda urbana ha escalado un 15% entre 2013 y 2017, mientras que la británica la ha llegado a duplicar hasta situarla en 872 millones de libras esterlinas (978 millones de euros) en 2017. La española Pepe Jeans, por su parte, también ha registrado un crecimiento a doble dígito en este último quinquenio, marcando un avance del 17%.
La española Pepe Jeans, por su parte, también ha registrado un crecimiento a doble dígito en los últimos cinco años
Pero, aunque la mayoría de grupos del sector hayan registrado unos últimos años complejos, empieza a perfilarse una recuperación del negocio en el último ejercicio. Sólo la división de denim de la estadounidense VF Corporation y la italiana OTB contrajeron las ventas en el último año. En cambio, Levi Strauss las elevó un 7,7%; PVH las incrementó un 8,3%; Abercrombie&Fitch, las aumentó un 5%, y Replay, un 4,5%.
A la zaga de los grandes
Más allá de los grandes grupos del denim, el sector cuenta con otros actores clave, de menor tamaño, pero con propuestas estéticas que, a lo largo de las últimas décadas, han contribuido a dar gas al negocio. Dos de estas compañías son la holandesa G-Star o la francesa Marithé François Girbaud. Se estima que la primera sitúa su facturación en torno a los 750 millones de euros, aunque hace años que no hace pública su cuenta de resultados. Con fuerte presencia en Europa, la empresa aceleró su expansión en la primera década de los dos mil, que más tarde frenó en seco. En España, por ejemplo, el grupo avanzó a paso rápido durante unos años a través de franquicias, aunque en esta última etapa la empresa ha paralizado su avance.
En 2016, el cantante Pharrell Williams (popular por la canción Happy) entró en su capital con la adquisición del 50% a BBC Ice Cream, propietario de las marcas Billionaire Boys Club y Ice Cream. La otra mitad de la empresa continúa a manos del empresario holandés Jos Van Tilburg. En los últimos diez meses, G-Star ha perdido a dos de sus primeras espadas con la salida de uno de los co consejeros delegados, Patrick Kraaijeveld, y la de su director creativo, Aitor Throup.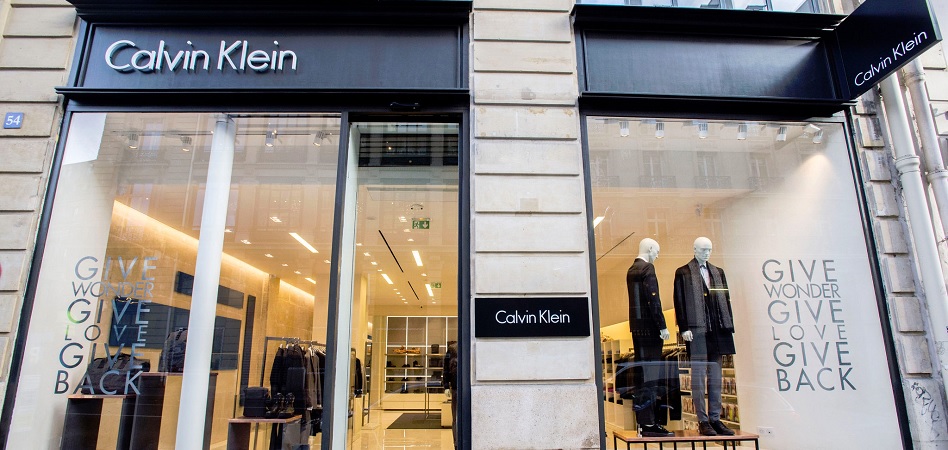 Además de G-Star, la moda holandesa también ha arrojado compañías de denim de cierto tamaño, como Gsus o Garcia Jeans. No obstante, Gsus justo sale del último bache. Tras entrar en concurso el pasado junio, su anterior propietario, el grupo Varova Fashion, la vendió por el precio simbólico de un euro a su fundador, Marcel van Gelderen. Gsus, fundada en 1996, había cambiado de manos en 2010 y entró en pérdidas en 2013. Garcia Jeans, por su parte, fue fundada en Italia por Maurizio e Isabel Garcia en 1977, aunque dos años después la adquirió un grupo holandés. En la actualidad, la marca es propiedad del grupo de distribución de moda JOG, también holandés.
Marithé et François Girbaud, por su parte, vivió su era dorada en la década de los noventa, cuando se estima que llegó a alcanzar una facturación de 400 millones de euros. Sin embargo, la crisis se la llevó por delante y, en 2013, los tribunales franceses dictaminaron su liquidación. Dos años después, sus fundadores, Marithé Bachellerie y François Girbaud retomaron el proyecto, pero dándole talla local y espíritu de start up, con la apertura de pop up stores y un discurso vinculado a lo artístico y lo ecológico. Sin embargo, la sombra de Marithé Bachellerie y François Girbaud en el universo del denim es mucho más alargada.
Antes de crear su propia marca, estuvieron detrás de Closed, que vistió a la actriz Jennifer Beals en la película Flashdance y a la que el cineasta Jean Luc Godard realizó varias campañas publicitarias. En 1990, Closed pasó a manos de tres empresarios alemanes: Gordon Giers, Hans Nadler y Til Redlefsen. El año pasado, con motivo de su cuarenta aniversario, François Girbaud regresó a sus orígenes con una colección cápsula para Closed, que continúa operando con una red de 45 establecimientos propios en Europa.
Lee el reportaje completo en el Modaes.es Dossier