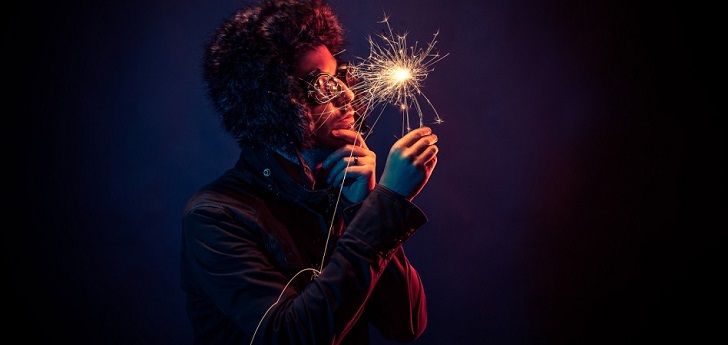 Innovación: de Schumpeter a la caída de la rentabilidad
"La introducción de un bien (producto) nuevo para los consumidores o de mayor calidad que los anteriores, la introducción de nuevos métodos de producción para un sector de la industria, la apertura de nuevos mercados, el uso de nuevas fuentes de aprovisionamiento, o la introducción de nuevas formas de competir que lleven a una redefinición de la industria". Estas cinco áreas abarcaba la definición de innovación que el economista austriaco Joseph Alois Schumpeter acuñó en 1934.
Lee el reportaje completo en el Modaes.es Dossier
¡Que invente la moda! Innovación, la palanca para recuperar el valor
Schumpeter, nacido en 1833, dedicó su estudio y su obra a la investigación sobre el capitalismo y fue pionero en la introducción del concepto Economía Dinámica propulsada por la innovación. Según Schumpeter, "el proceso de Destrucción Creadora es el hecho esencial del capitalismo", siendo su protagonista central el emprendedor innovador, un "individuo fuera de lo común por su vitalidad y por su energía, incluso ante fracasos temporales". "El innovador no es un inventor. Este último es generalmente un genio, un técnico/científico amateur o de profesión. El emprendedor crea mercados para los inventos de los genios", decía el teórico austriaco.
Poco queda ya de la definición de innovación de Schumpeter, pero lo cierto es que este término está más en boga que nunca y, en un momento en que la competencia en el mercado es máxima, innovar o hacer las cosas de forma diferente se ha convertido en clave para destacar a ojos del consumidor.
Poco dinero para I+D
A pesar de esta realidad, atendiendo a las magnitudes económicas la innovación no tiene, al menos en Europa, un papel destacado ni en la esfera pública ni en la empresa privada.
El gasto en investigación y desarrollo (I+D) se sitúa en torno al 2% del Producto Interior Bruto (PIB) en el conjunto de la Unión Europea y se ha mantenido así (con mínimos cambios) en los últimos años. Según los datos de Eurostat relativos a 2017, último año con cifras disponibles, la inversión total en I+D superaba el 3% del PIB en Suecia (que tiene el récord, con el 3,4%), Alemania, Austria y Dinamarca; por el contrario, se encontraba por debajo el 1% del PIB en Rumaría (con la tasa más baja, del 0,5%), Bulgaria, Croacia, Chipre, Lituania, Letonia, Malta y Eslovaquia.
En 2016, Eurostat identificó 3.415 empresas innovadoras en la industria textil, con Italia a la cabeza con el 35% de ellas
La iniciativa privada es clave en la inversión en I+D en el conjunto de la Unión Europea, ya que las administraciones públicas sólo aportan un 0,23% del PIB a este tipo de inversiones.
En el caso de España, la inversión global en I+D se sitúa por debajo de la media, en el 1,2% del PIB. El 0,21% es inversión procede de las administraciones públicas, mientras que el 1% restante corresponde a universidades y la empresa privada.
Según el estudio Global Innovation Index 2019, elaborado por la universidad de Cornell, la escuela de negocios Insead y la World Intellectual Property Organization (Wipo), el gasto global en investigación y desarrollo ha crecido más que la economía global y se ha doblado entre 1996 y 2016. El informe, que mide el estado de la innovación en 130 economías del mundo, recoge que en 2017 el gasto global de los gobiernos en I+D aumentó un 5%, mientras que el de las empresas creció un 6,7%.
Suiza, Suecia y Estados Unidos encabezan el ránking global de innovación, si bien China obtiene un papel cada vez más destacado y se sitúa, por primera vez, por delante de Japón. Tras China, el primer país emergente en innovación es Malasia, en el puesto 35 del mundo, seguido de Vietnam y Tailandia en el 43.
En el ránking de países innovadores destaca la buena posición de otras economías asiáticas, como Singapur, Corea del Sur o Hong Kong, que en conjunto ocupan cinco de los quince primeros puestos de la tabla.
En otro sentido, África tiene seis de los 18 países achievers (triunfadores), que obtienen un resultado destacado en relación con su nivel de desarrollo: Kenia, Ruanda, Malawi, Mozambique, Burundi y Sudáfrica. Por su parte, Latinoamérica destaca por su mala posición: el país mejor situado de la región, Chile, está sólo en el puesto 51 del mundo.
España tampoco destaca en este ránking, con una modesta posición 29 a nivel global (frente a la posición 28 alcanzada en 2018). El país se encuentra detrás de otros más pobres, como República Checa o Chipre. España tiene una buena posición en términos de infraestructura y en "sofisticación de mercado" , pero obtiene una baja valoración de instituciones, referido por ejemplo a costes de despido o facilidad para empezar un negocio.
Además, los dos clústers españoles de innovación, Madrid y Barcelona, pierden puestos respecto a anteriores ediciones de Global Innovation Index: Madrid se coloca en el puesto 42 de cien, y Barcelona, en el 44.
Sólo una de cada siete empresas (un 14%) es capaz de conseguir todo el potencial de sus inversiones en innovación
¿Poco I+D también en moda?
Referidas exclusivamente al negocio de la moda, las estadísticas oficiales se ciñen a los sectores catalogados con su propio código de actividades económica (Cnae), en este caso las tres ramas industriales de textil, confección y cuero y calzado. En relación a las mismas, ni el sector destaca por su carácter innovador ni España tiene una posición relevante en este aspecto.
En 2016 el Eurostat identificó 3.415 empresas innovadoras en la industria textil (el 35% en Italia), 3.869 de confección (el 46% en el país transalpino) y 2.252 en el sector del cuero y el calzado (más de la mitad, de nuevo en Italia). España tiene una participación modesta en las actividades de I+D en la industria de la moda. Por ejemplo, el país sólo contabiliza 153 compañías textiles con actividades en I+D (frente a las 390 de Portugal). En la industria del cuero y el calzado la cifra sube a 110 (en Portugal son medio millar) y en la confección hay 67 empresas innovadoras en España, frente a más de 700 compañías en Portugal.
Ahora bien, el modo en que los registros oficiales contabilizan las actividades de I+D (a menudo promovidas desde las administraciones con ventajas ficales y otros incentivos) no está falto de discusión. ¿Pude no considerarse un desarrollo de nuevo producto las colecciones que cada año lanzan las marcas de moda? En 2018, la Audiencia Nacional dio por buenas las alegaciones de Pronovias en su pleito con la Agencia Tributaria y que tenía precisamente en el I+D el centro de la discusión.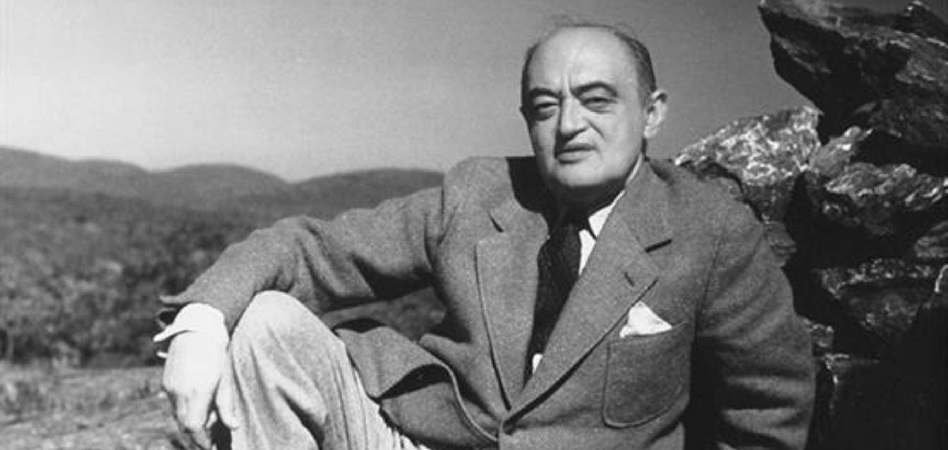 Pronovias presentó una reclamación contra una resolución de Hacienda que sancionaba a la compañía con el pago de 2,45 millones de euros. El fisco consideraba que la empresa catalana había aplicado de manera incorrecta las desgravaciones al diseño, al haberlas incluido dentro de las partidas deducibles de I+D.
En su fallo, el tribunal consideró correcta la inclusión que la compañía hizo respecto el diseño como beneficio fiscal y argumentó que, para Pronovias, las actividades de diseño de sus colecciones se engloban dentro de la estrategia innovadora de la compañía.
El razonamiento de Pronovias se fundamentaba en que sus diseños son el pilar sobre el que la compañía se sostiene, por lo que su equipo de diseño está inmerso en una investigación constante, con el objeto de elaborar nuevas propuestas que incluyan novedades más allá de los cambios superficiales.
Las actividades de búsqueda de nuevas técnicas en el acabado de las telas, la utilización de tejidos nuevos, así como la incorporación y renovación de nuevas artesanías, son las innovaciones que Pronovias introduce en sus colecciones cada temporada y cuyo punto de partida se encuentra en el diseño.
Sólo tres empresas de moda figuran entre las mil que más invierten en innovación: Adidas, LVMH y Amer Sports
Innovación, no siempre rentable
Si se acepta que acertar en la creación de nuevos productos (colecciones) es una de las claves del éxito para cualquier empresa de moda y que esto es inherente a la idiosincrasia del sector, ¿qué más debe hacer la moda para introducir cosas nuevas en el mercado? ¿Debe innovar y para qué?
A lo largo de los últimos cinco años, en todo el mundo se han invertido más de 3,2 billones de dólares en actividades relacionadas con la innovación, según Accenture. "Para convertir dicha inversión en valor, las empresas deben poner la innovación a trabajar, en la dirección y el lugar correcto", señala la consultora.
Así, a juicio de Accenture, no es tan importante cuánto se gasta, sino cómo. De hecho, sólo una de cada siete empresas (un 14%) es capaz de conseguir todo el potencial de sus inversiones en innovación, de manera que la mayoría de las compañías pierde oportunidades de engordar sus resultados y aumentar su valoración.
Según el informe How to unlock the value of your innovation investments, el retorno de la inversión en innovación ha retrocedido un 27% a lo largo de los últimos cinco años. Más de la mitad de las empresas, en concreto el 57%, que realizan inversiones destacadas en innovación han registrado una evolución por debajo de la media en cuanto a crecimiento y valoración. A pesar de ello, el 29% de las compañías analizadas por Accenture sostienen que tienen previsto aumentar su inversión en innovación en más de un 50% en los próximos cinco años.
"El hecho de que el retorno de la inversión en general esté disminuyendo es una tendencia preocupante –sostiene Arabel Bailey, directora general en Reino Unido y Responsable de Innovación de Accenture-; las empresas están gastando más que nunca, pero su incapacidad para ver rendimientos adecuados es impactante". "Una de las razones de esto podría ser que muchas organizaciones todavía ven la innovación como una actividad periférica separada del negocio principal", agrega Bailey.
En el mismo sentido apuntan las investigaciones de PwC. "La relación entre el nivel de gasto en innovación y el éxito económico de una empresa es, en el mejor de los casos, tenue", sostiene PwC. En los últimos doce años, el estudio anual Global Innovation 1000 no ha encontrado una relación estadística entre los dólares gastados en innovación y el rendimiento financiero, "lo que sugiere que la forma en que gasta sus dólares en innovación es más importante que la cantidad de esos dólares que gasta".
El estudio Global Innovation 1000 analiza el gasto en los mil mayores inversores corporativos de I+D que cotizan en bolsa del mundo. Solamente tres compañías relacionadas con el negocio de la moda forman parte de este listado: Adidas, LVMH y Amer Sports.
El gasto en I+D de las empresas incluidas en el Global Innovation 1000 aumentó un 11,4% en 2018, hasta un récord de 782.000 millones de dólares, lo que refleja un aumento del gasto en I+D en todas las regiones y casi todas las industrias. Analizando los innovadores de alto nivel, las 88 compañías que obtuvieron esa clasificación en 2017 tuvieron un crecimiento de ventas 2,6 veces más alto que otras compañías en la lista Global Innovation 1000 de 2012 a 2017 y un crecimiento en la capitalización de mercado 2,9 veces más alto, mientras que su intensidad de I+D fue inferior a la mediana de su industria. Estos innovadores de alto nivel se pueden encontrar en todas las regiones e industrias. Incluyen marcas que llegan al público final como Apple, Adidas y Stanley Black & Decker, y compañías como la empresa tecnológica de viajes Amadeus IT Group o la japonesa de productos químicos DIC Corporation.
La destrucción creativa es el proceso mediante el cual las empresas que no son capaces de innovar y mantener relevancia tienden a desaparece
Sea o no una cuestión exclusivamente de inversión, la innovación certera parece clave para la moda en un momento en que las estadísticas muestran cómo año a año desciende el desembolso que los consumidores realizan en productos de moda, tanto en España como en todo el mundo.
La destrucción creativa es el proceso mediante el cual las empresas que no son capaces de innovar y mantener relevancia tienden a desaparecer, dejando sitio a las empresas innovadoras que mejor se adaptan a las necesidades de los consumidores. Y esta realidad se desarrolla con una virulencia feroz en el capitalismo del siglo XXI.
La imagen más paradigmática de ello no es otra que la del consejero delegado de Nokia, Stephen Elop, llorando en la rueda de prensa en la que el grupo anunció su compra por parte de Microsoft. "No hicimos nada mal, pero de alguna forma perdimos", dijo.