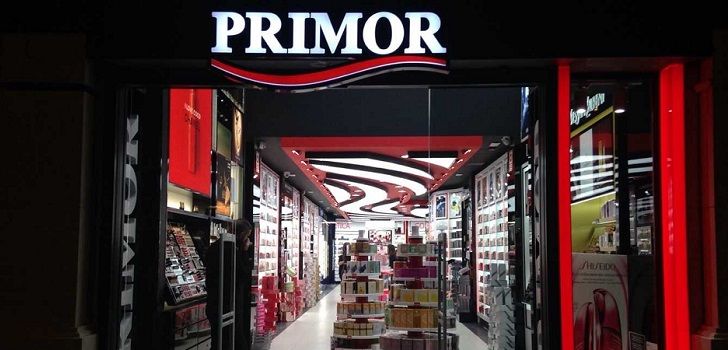 Primor reta a Sephora con un 'flagship' en la Puerta del Sol
Primor perfuma el kilómetro cero de Madrid. La cadena de perfumerías ultima la apertura de un flagship store en la Puerta del Sol, en un local en la esquina con la calle Preciados.
En la Puerta del Sol, Primor tendrá que competir con dos pesos pesados de la distribución de cosmética: Sephora y The Body Shop. El primero, propiedad de LVMH, puso en marcha su flagship en este enclave en 2017, mientras que la cadena de cosmética natural, ahora en manos de Natura, abrió en la esquina con la calle Arenal su tienda número cien en la Península en 2016.
El nuevo establecimiento de Primor, ocupado en el pasado por un centro de El Corte Inglés dedicado a libros y discos, tiene una superficie de 1.400 metros cuadrados. El local fue también propiedad del grupo de grandes almacenes hasta 2016, cuando lo traspasó a Thor Equities e Invesco Real Estate por 65 millones de euros.
Primor se verá cara a cara con dos gigantes de la cosmética: Sephora y The Body Shop
En los últimos años, Primor ha reforzado su apuesta por los ejes prime y los establecimientos de grandes superficies. En Barcelona, por ejemplo, la cadena cuenta ya con tiendas en las calles Pelai y Portaferrissa.
La empresa, fundada en Málaga en 1953 está integrada desde 2015 en el grupo Maremor. Primor suma más de noventa tiendas en España y no comunica su cifra de negocio.